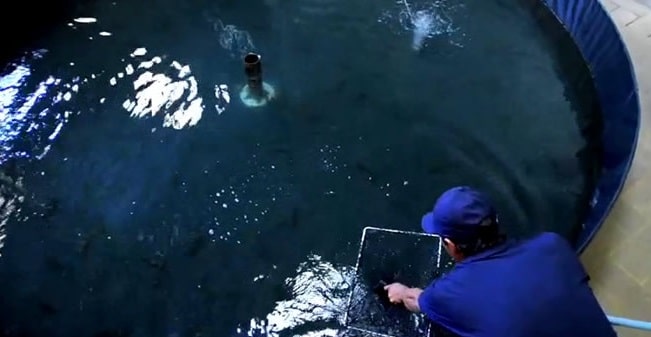 Laboratories
We have maturation laboratories where we carry out a genetic selection process. The broodstock are selected from our ponds to improve survival and growth levels. Thanks to operating with a closed cycle there is no impact on the ocean.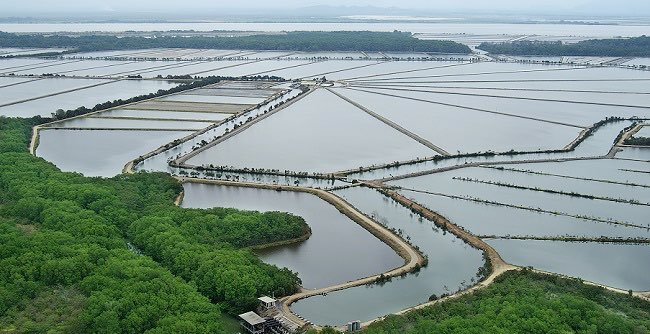 Shrimp Farms
Shrimp farms, SONGA suppliers, use high technology for shrimp production in extensive cultivation. An efficient quality control is applied in our 8,500 hectares ponds and together with the experience of our technicians, position SONGA with the best quality products rated worldwide.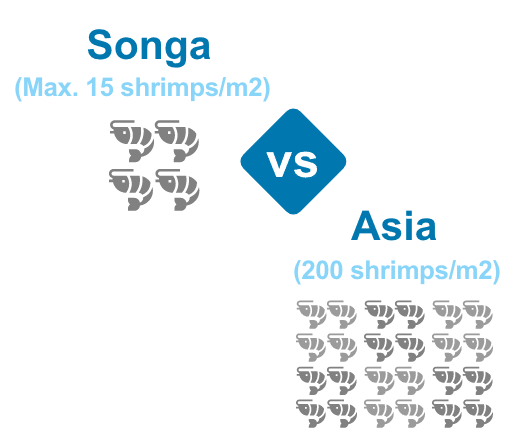 Our shrimp is cultivated in an extensive manner to ensure that the animal lives in harmony with the environment. This harmony is obtained by using probiotics, automated feeding based on demand and complementary aeration. The result is a healthy shrimp because it grew in a healthy environment similar to its natural habitat.
Our shrimp farms are surrounded by a rich flora and fauna ecosystem, sea water and dense mangrove forests.
TRACEABILITY
The vertical integration of SONGA allows us, in addition to delivering volume with quality, to provide absolute and precise traceability of each packaged shrimp.

BEFORE THE SHRIMP REACHES THE PLANT
Our integrated information system collects data from each shrimp farm with respect to:






Each batch of raw material is identified with a unique code with which the product can be easily tracked from receipt to final packaging.