Certifications
Our processes have been audited by recognized international firms as well as by local authorities: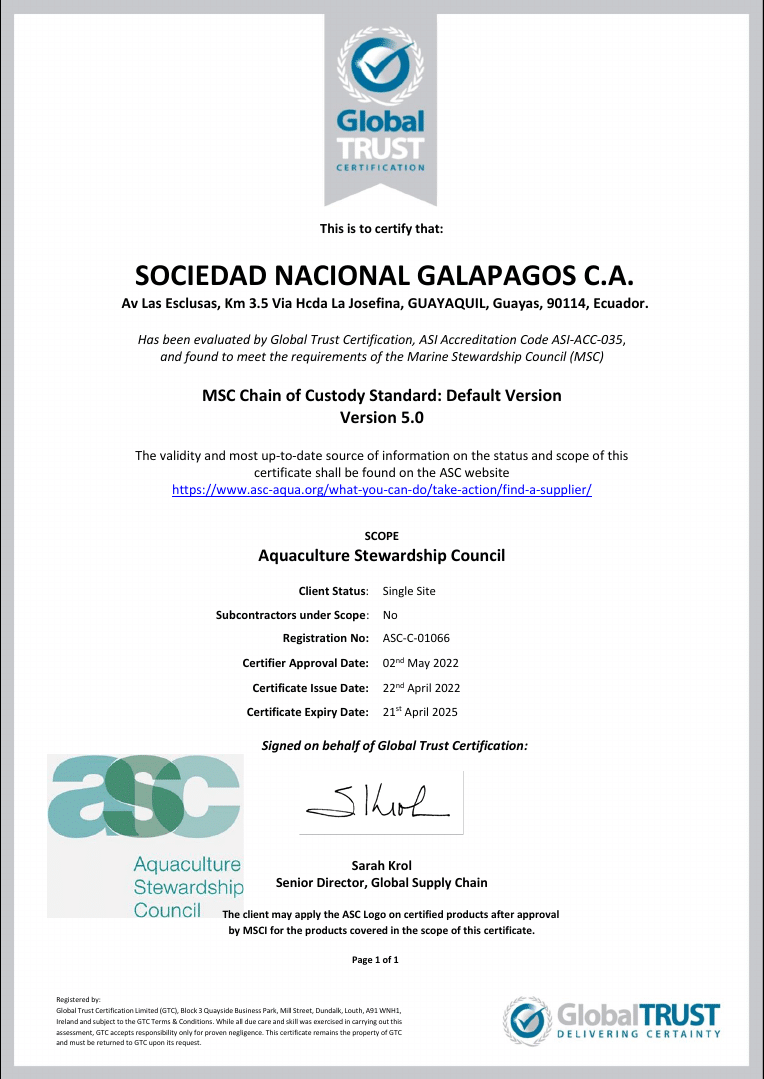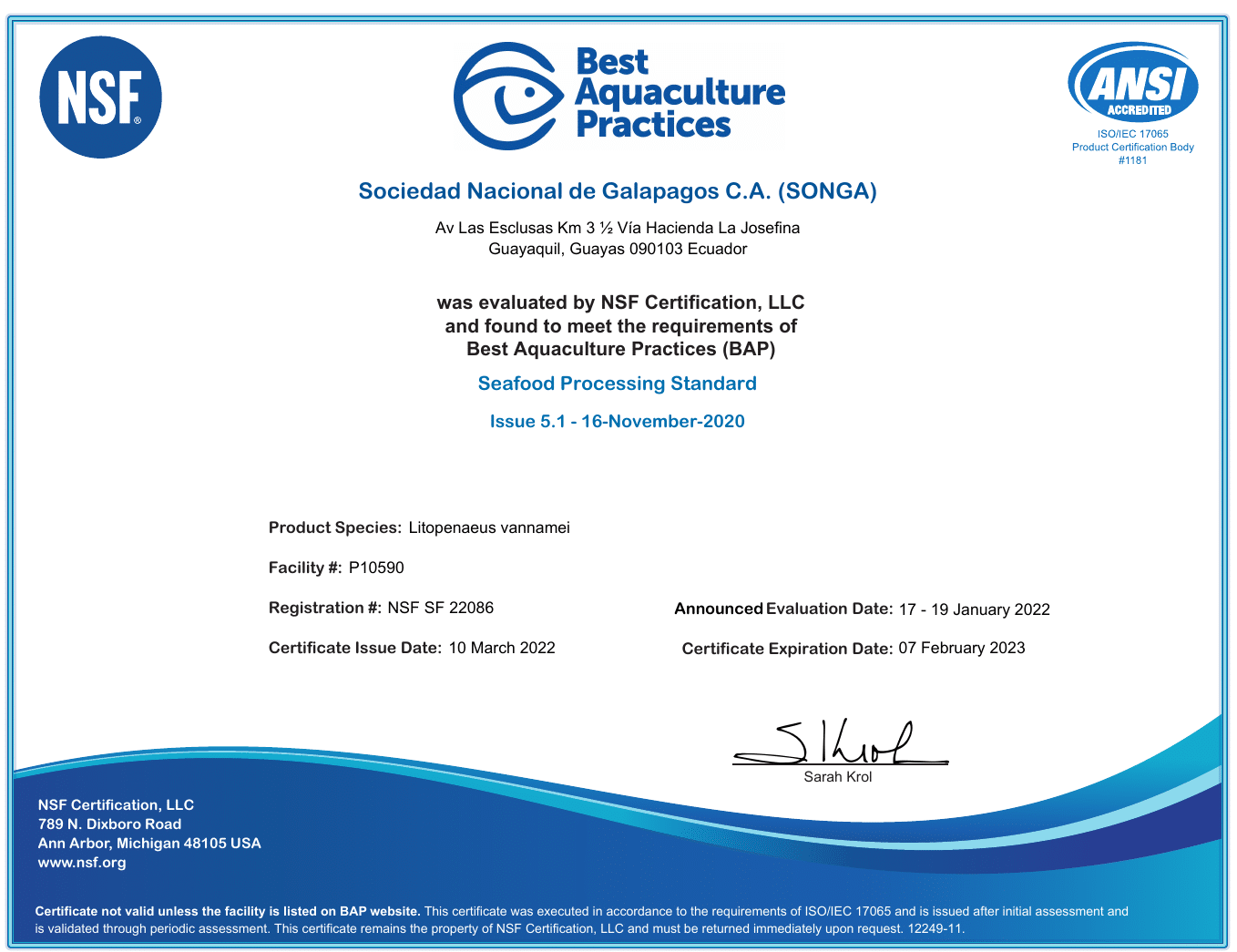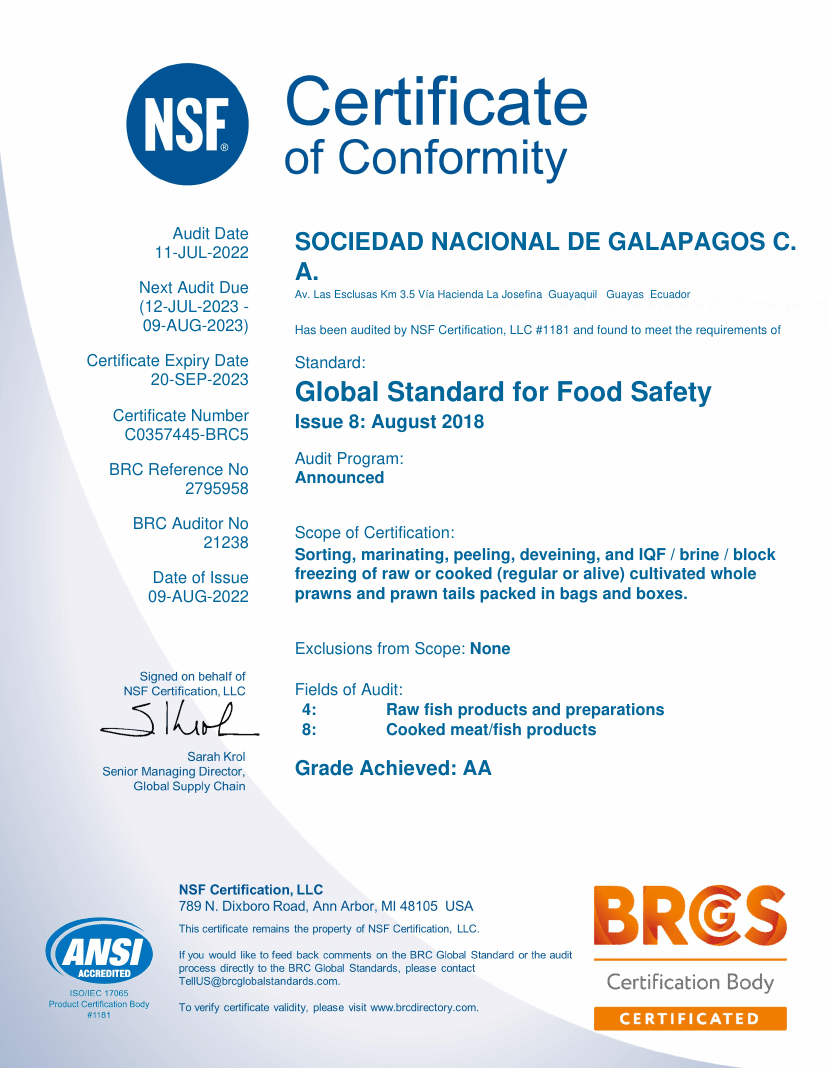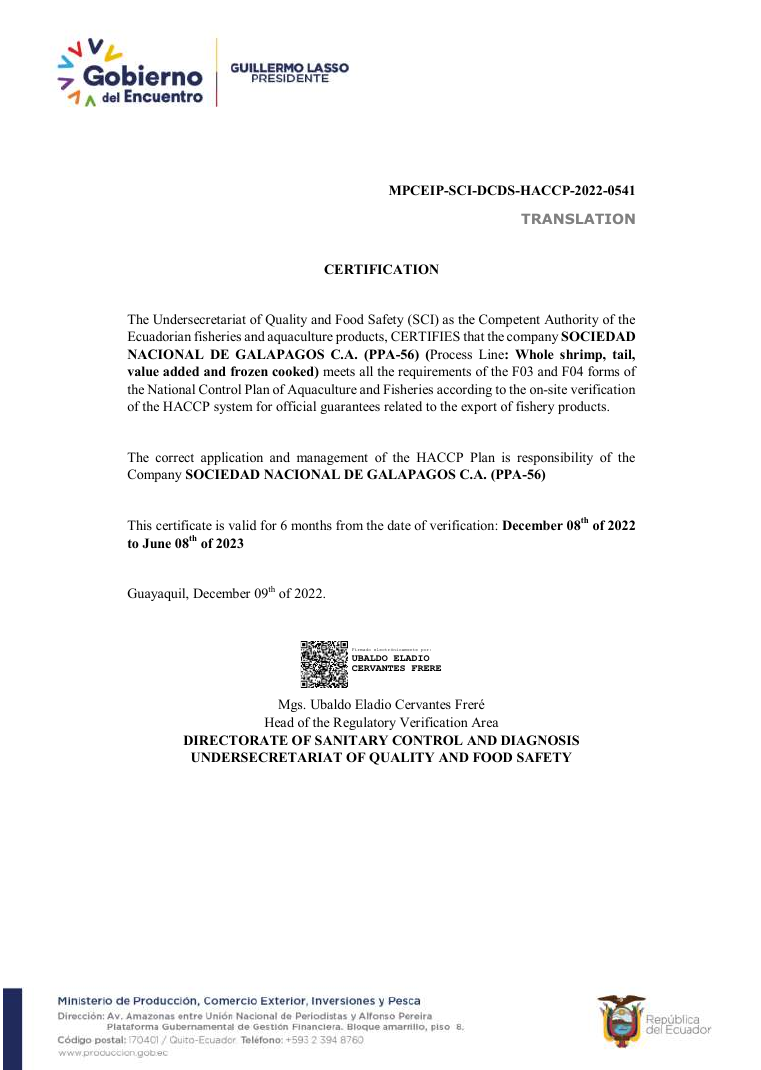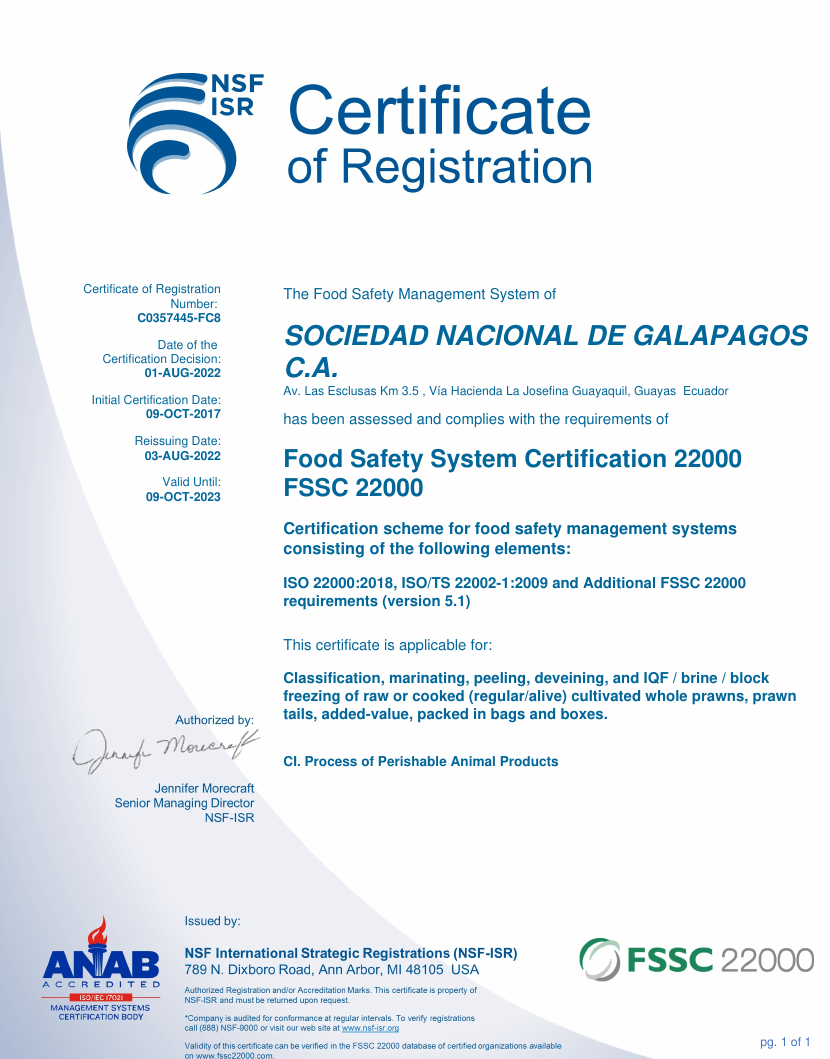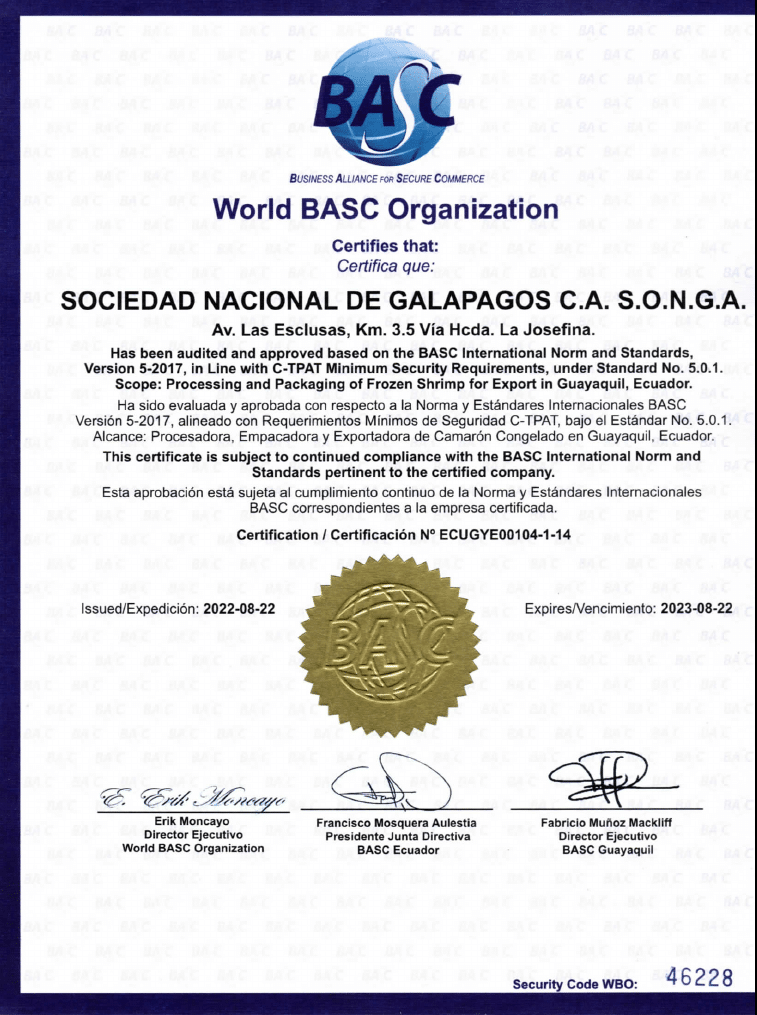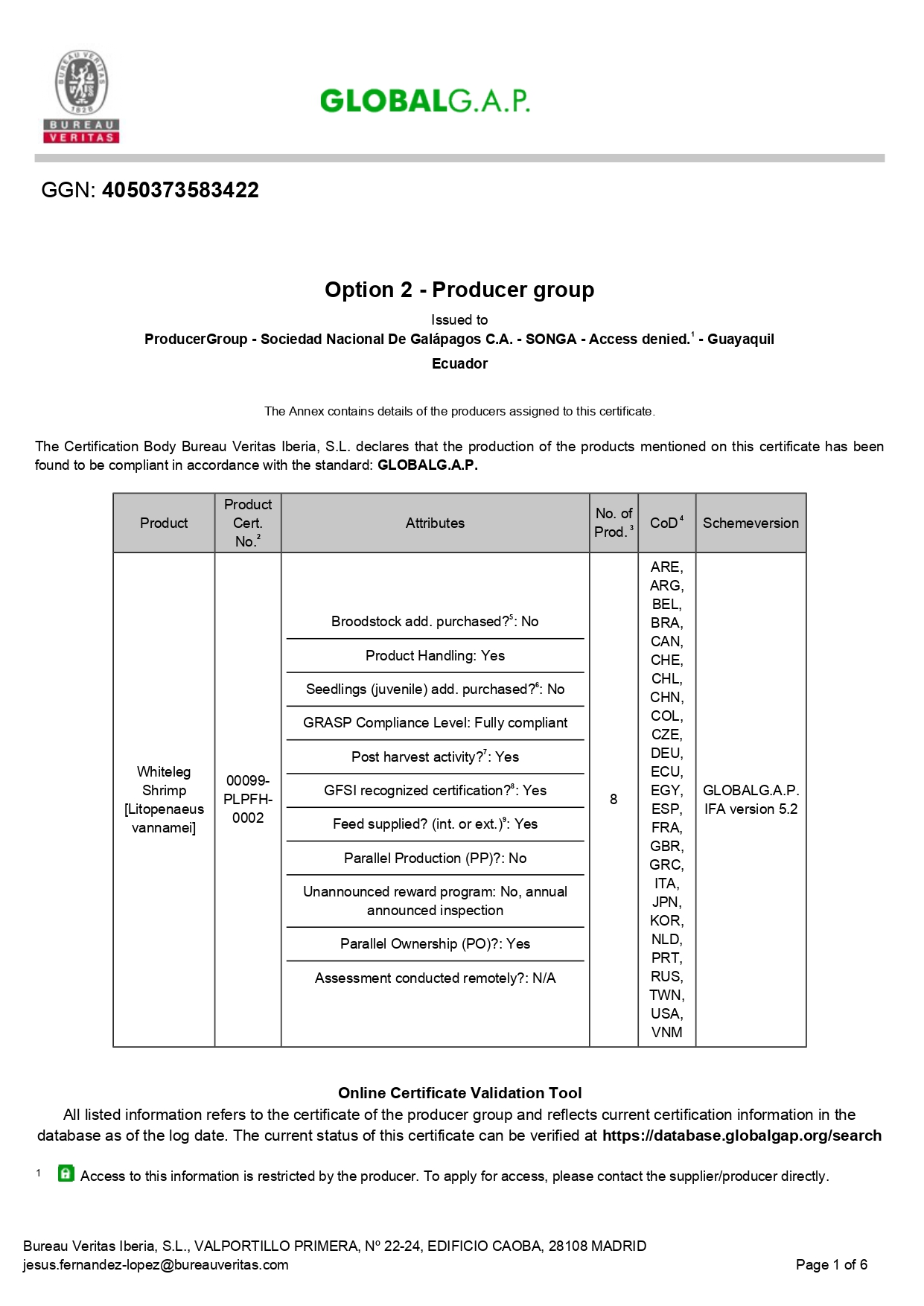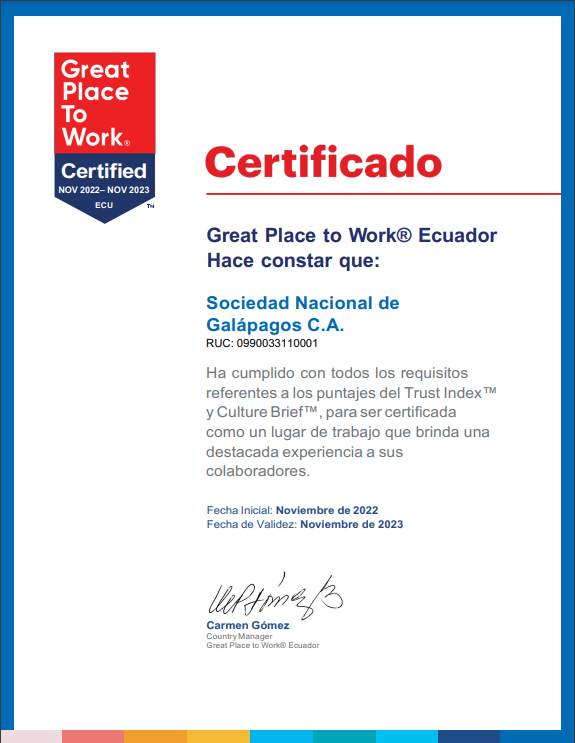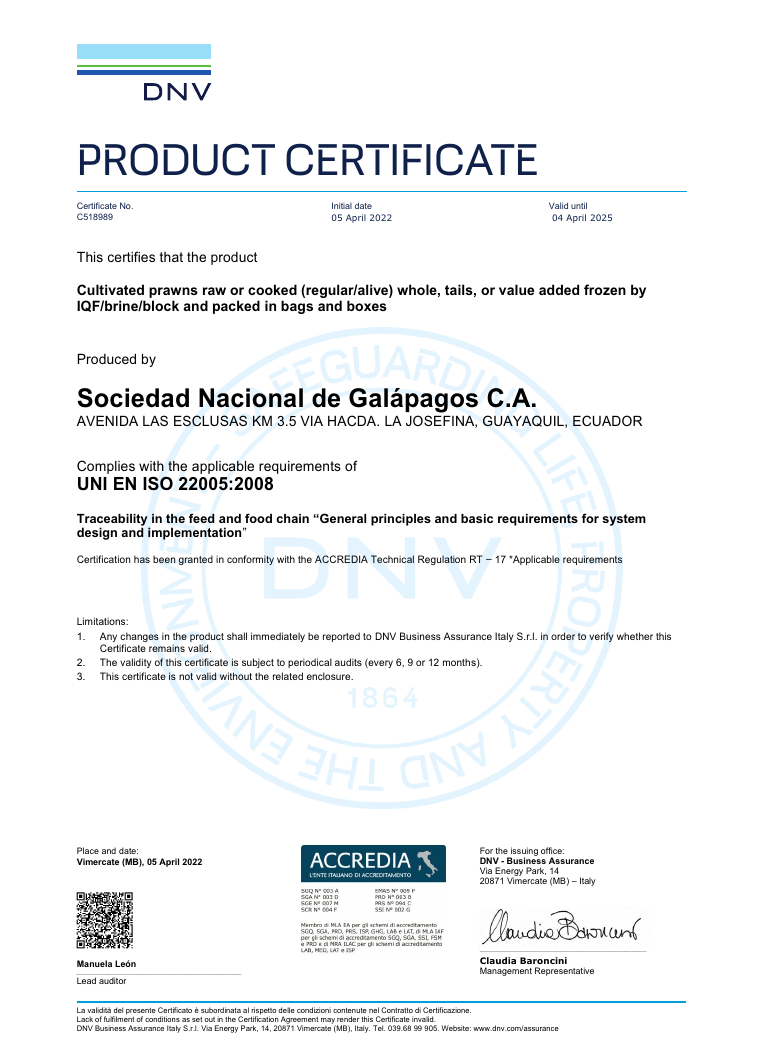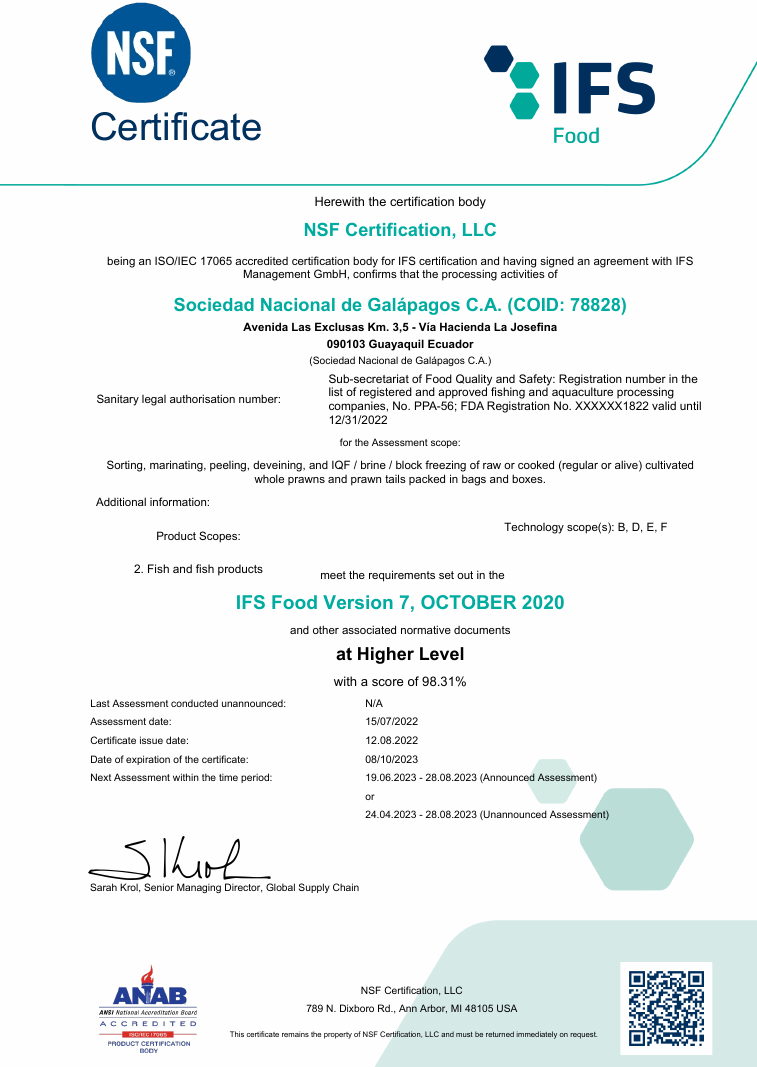 We produce and export high quality Ecuadorian shrimp.
We are vertically integrated and can offer the volume you need. We have maturation laboratories, 8.500 hectares of ponds and a new packing plant with process capacity of 400 tons per day.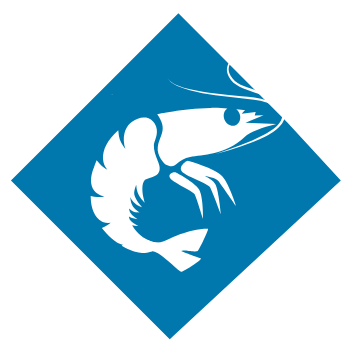 Our History
Since 1932 naturally developing.
Galapagos, in 1982 we moved to Guayaquil to exclusively dedicate to the process and export of farm raised shrimps. We own the first aquaculture pond in Ecuador, active since 1967 and over the years, we have more than 8,000 hectares of shrimp pools and a new processing plant with 15,000m2.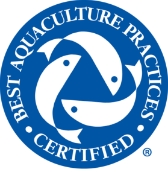 Our clients recognize us as reliable business partners.
Our quality products position us within the 3 main exporters of Ecuador. We exported a total of 71,325 tons in 2021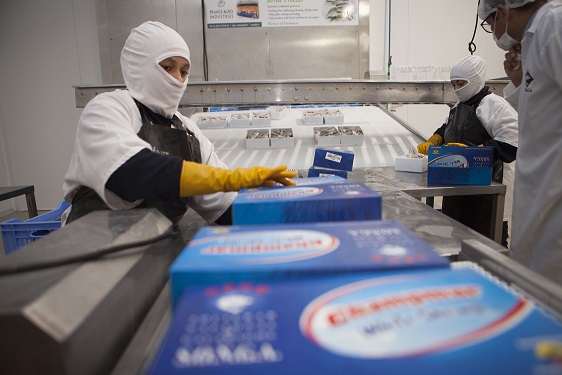 Net weight,
real count
Our traditional work style guarantees it.